Admin Professionals Day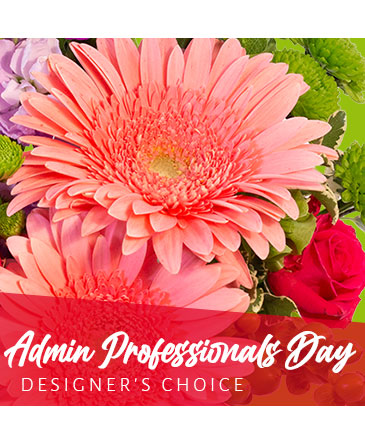 Admin Professional's Flowers
Designer's Choice
Celebrate the ones who get you through the workday! Our designers will create an arrangement that perfectly shows your appreciation! With fresh flowers to keep them feeling bright at their workspace all day long, they'll always remember how great it is to work with people like you!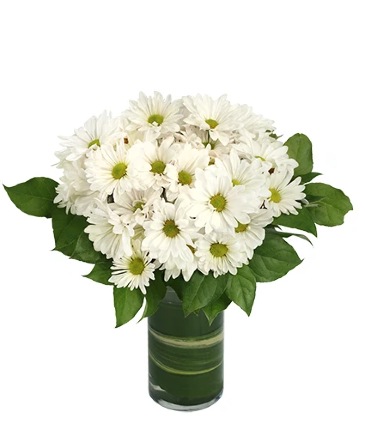 Dazzling Daisy Poms
Flower Arrangement
The daisy is the symbol of innocence, joy, and cheer. Filled with daisy poms and fresh greens, this arrangement will brighten anyone's day. Order Dazzling Daisy Poms today and make someone's day memorable!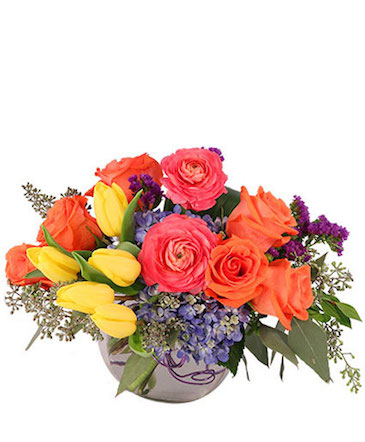 Vivid Splendor
Floral Arrangement
This vivid bouquet is sure to be a hit! With lovely yellow tulips, superb coral roses, stylish purple statice, gorgeous coral ranunculus, and luscious blue hydrangea, Vivid Splendor is a refreshing burst of color. They're the perfect choice for summer!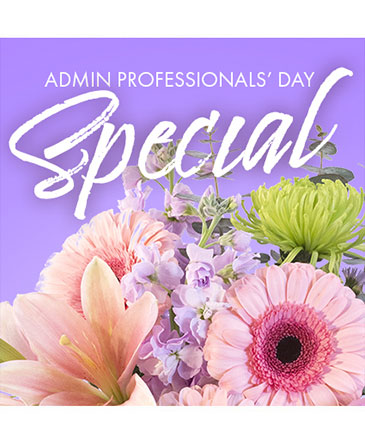 Beautiful Admin Special
Designer's Choice
Send flowers to the ones to keep it all together! Our Admin Professionals Day Special is sure to impress. These flowers will have them feeling loved and appreciated for everything they do. Send them a bouquet of beautiful blooms to celebrate all of their hard work and dedication!
Are you wondering what to get for National Admin Day? Look no further than a charming flower arrangement from GALLERY FLOWERS. We can create a fun floral spread with bursting spring blossoms that are perfect for desks and cubicles. Pick from colorful creations and classic bouquets, or let our designers pick for you. Call or order online today and we can deliver to your office or school. Show the hard-working people in your office the appreciation they deserve and place an order today.